helveticka
After more than three decades designing logos – one of the most important visual elements of a company's brand – there's no way we could show them all. So here's a look at just a few we've done, each of which expresses the unique personality characteristics of the company it was created for. Animation by Digital Itch.
Spokane Public Facilities District
Tasked with naming a facility that embodies the highest levels of athletic achievement, helveticka created The Podium; its logo employs a perfect O situated on a plinth to represent a medal and a podium, respectively.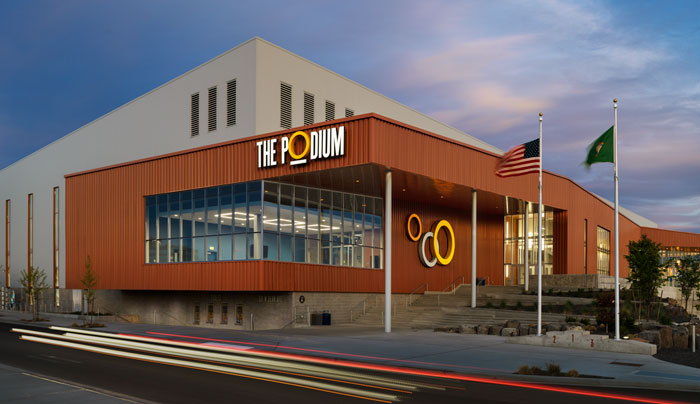 Exterior building signage near The Podium's main entrance extends the facility's theme and takes advantage of sight lines from nearby streets and sidewalks.
Located on the south end of the building and overlooking Spokane's Riverfront Park, the 16' symbol, derived from the logo, is a beacon easily seen from the city's downtown.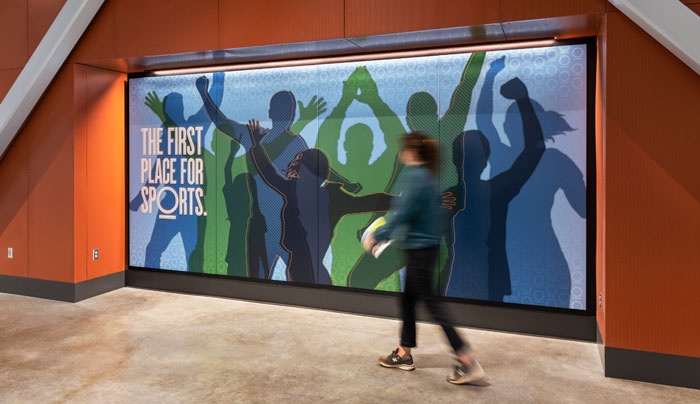 The Podium's tagline is featured on a fan wall that employs magnets to hold dynamic event information.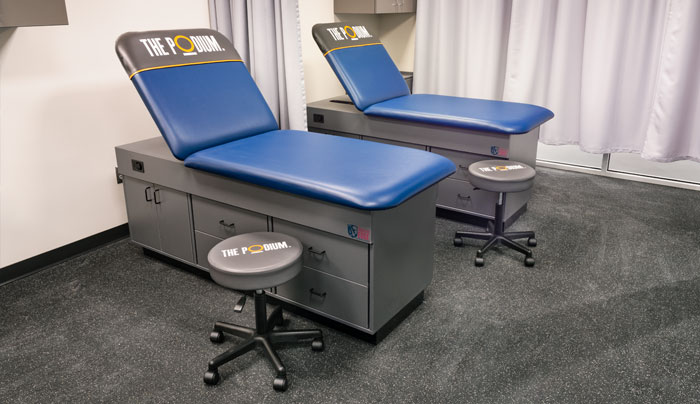 The Podium's identity is carried throughout the facility, including its athletic training room.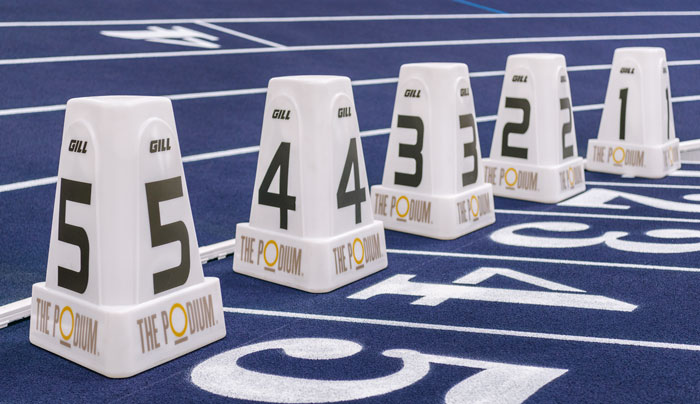 The five lanes indicating the start of the 60-meter dash.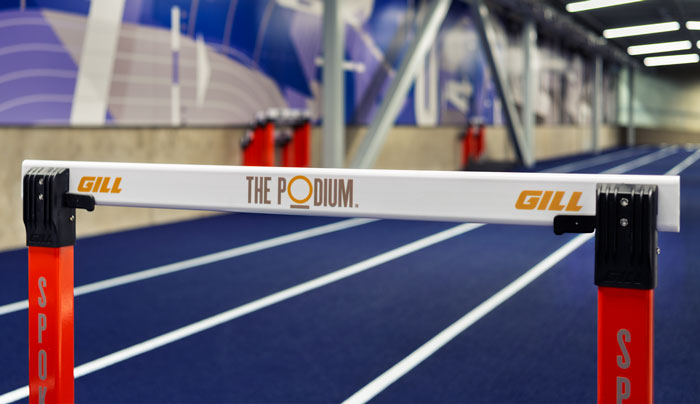 The warm-up track, in the lower level of The Podium, for competitors.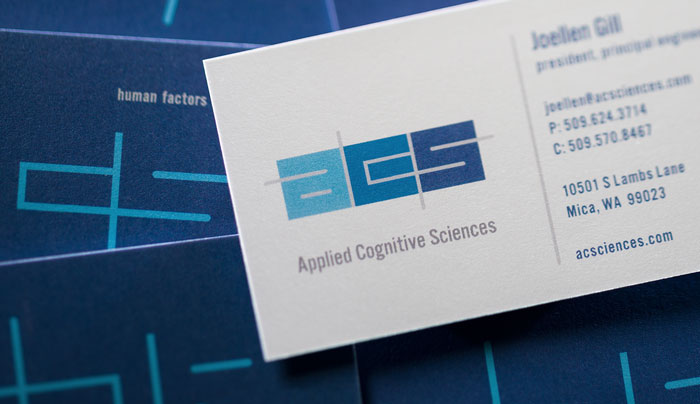 Applied Cognitive Sciences
Customized letterforms are placed within square shapes to provide a sense of rhythm; the interior lines offer structure, while the transition from light to dark blue tones suggests movement.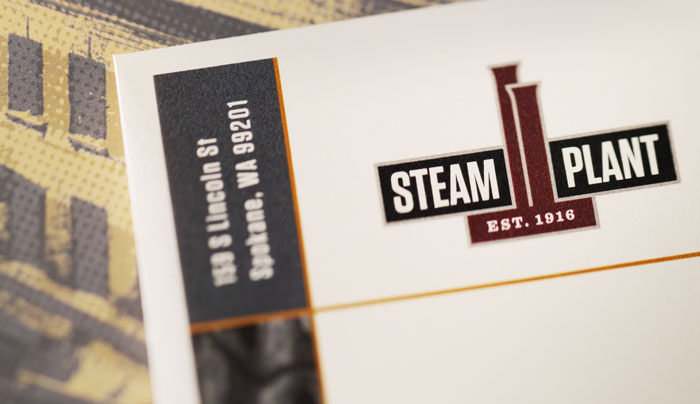 Steam Plant
The Steam Plant's refreshed logo not only captures the building's iconic stacks, but also employs industrial typefaces and colors that hark back to its 1916 origins. Multiple descriptors are used, depending on the application: "Est. 1916" (for the entire campus), "Kitchen + Brewery," "Specialty Shops," "Event Space," and "Brewing Co.," while the bold outline shape of the logo itself allows for placement within any background or texture.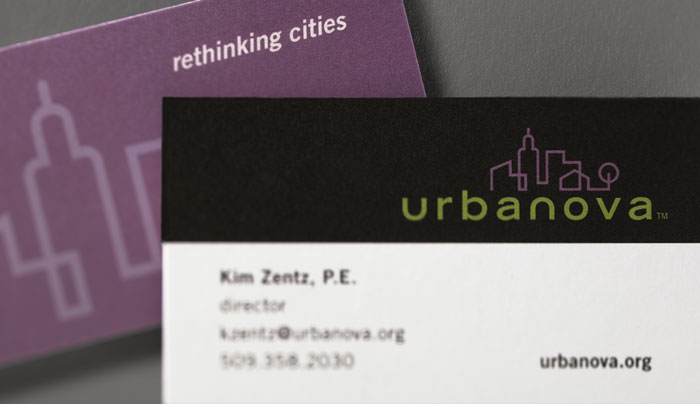 Urbanova
helveticka worked alongside stakeholders from all six of Urbanova's founding partners to develop a new name and tagline for the entity – as well as design its logo.
Joseph L. Schmitz
In addition to a stylized wordmark, we created a stationery package incorporating details from pieces in this Spokane accounting firm's art collection.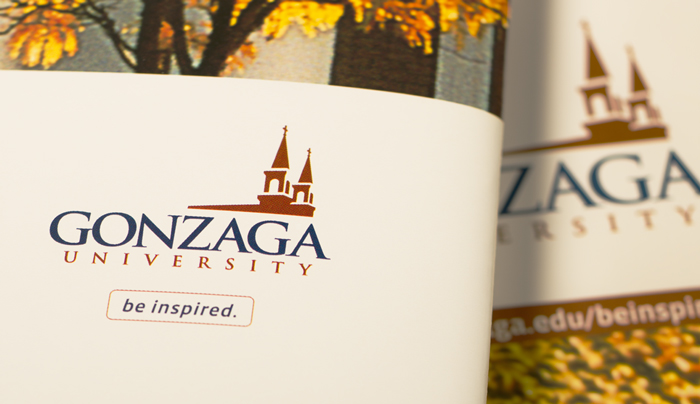 Gonzaga University
Gonzaga's logo features the spires of St. Aloysius Church, an iconic 1911 structure adjacent to the university's campus.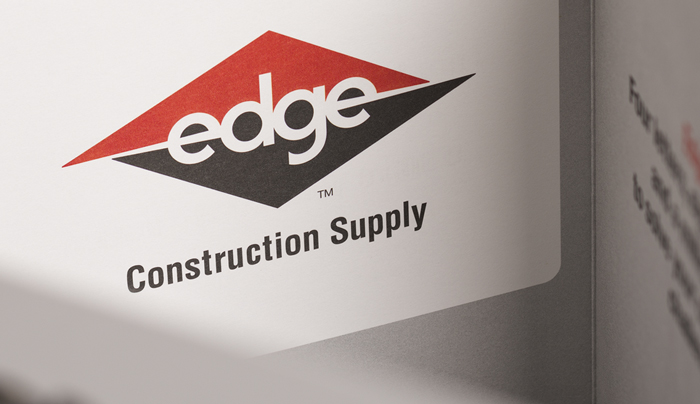 Edge Construction Supply
Edge's logo juxtaposes the symmetry and approachability of lower-case letterforms with bold colors and angular precision.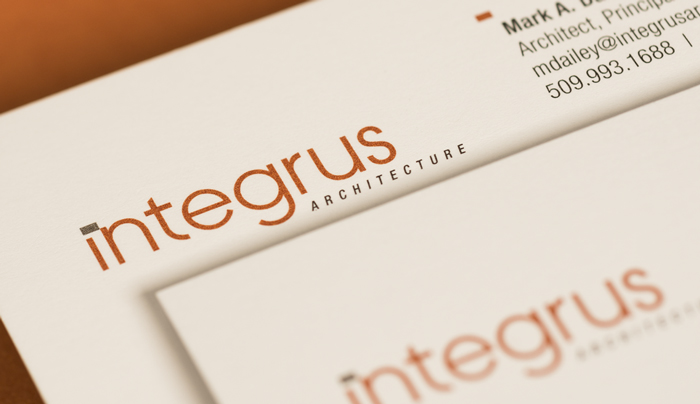 Integrus Architecture
Avant Garde – a timeless, classic font – is the perfect root typeface for a firm whose work strives for the same qualities.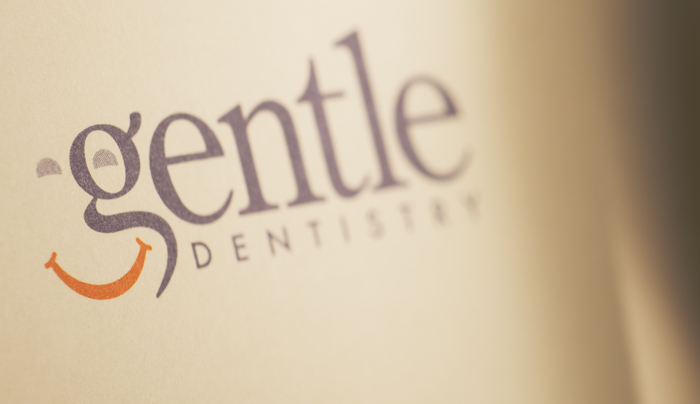 Gentle Dentistry
A whimsical smile is integrated into the customized letterforms of Gentle Dentistry.
back to top
|
<
1
2
3
4
5
6
7
8
9
10
>
<
>